Bridal Veil Falls
I love Colorado in the Fall. It's still warm and sunny but there is a crispness to the air; the leaves on some trees are just starting to turn. I love the sounds and smells of the dry leaves as the wind blows.
One great thing about being between jobs is that I have an abundance of time to explore, and to exercise. I got hooked on hot yoga in Tallahassee. I miss my teachers at Hot Yoga Tallahasse and Journeys in Yoga. But, I  have found an amazing studio in Denver – iLiv Yoga. I generally don't prefer a strict Bikram class or the traditional series, but these teachers (and the students) are incredible and inspiring. I have been getting leaner & stronger – defined abs are maybe 5 lbs away, but these teachers and students are on a whole different level – full body muscle definition, on women, without looking gaunt or starved down for some specific fitness event. This is just their base level of fitness. I asked one woman, after she exited the shower yesterday, what else she did to stay in such great shape. She's active (it's Colorado: hikes, bikes, walks) but for the last 10 years it's been yoga, "a lot of yoga." For the first few classes I have needed to readjust to the temperature and altitude. In Tallahassee, due to the high humidity, most teachers keep the "hot" classes under 100 degrees. Here in Denver, with the lower humidity, some of the teachers are cranking the heat up to 110+. By the time we get to Camel pose, I have literally been seeing stars. Love it.
I'm also still running. I'd like to get my half-marathon time at or under 2 hours. My last, in Tallahassee, about 6 months ago, was 2:07:30. My last 10K was 56:07, so I think it's feasible, eventually. I've switched over to Newton running shoes and am slowly changing from being a heavy heel striker to a mid-foot striker. I still have to think about every step, as well as my hip alignment, but my feet and knees now feel great after a run. Newton Running, in Boulder CO, offers a weekly running clinic, but I have not yet made it to one but allegedly, it will help me to increase my pace by at least 1 minute per mile.
In the meanwhile, I am just trying to get outside as much as possible. Today I drove up to the Rocky Mountain National Park near Estes Park and hiked to Bridal Veil Falls. Luckily for me, there are complete websites dedicated to "day hikes near Denver" that allow you to sort for length, difficulty and natural features (e.g. waterfalls). I wanted something somewhat challenging but not scarily so. This was about 6.2 miles total as an out and back, with the elevation increasing about 1000 feet over the path to the falls. Only the last 0.4 miles or so, after the sign telling you to leave your horse behind, got fairly technical. Even though it was a perfect weekend day – mid 70's, sunny, I passed at most a dozen people on my journey.
The trail was easy to follow and very well marked along the way.

The trail followed the stream and there were numerous peaceful water features along the way.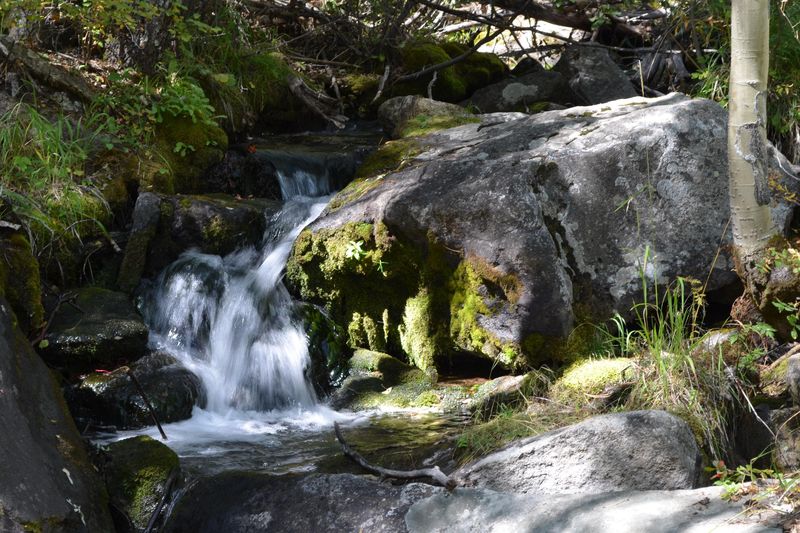 While not majestic, the falls were worth the hike.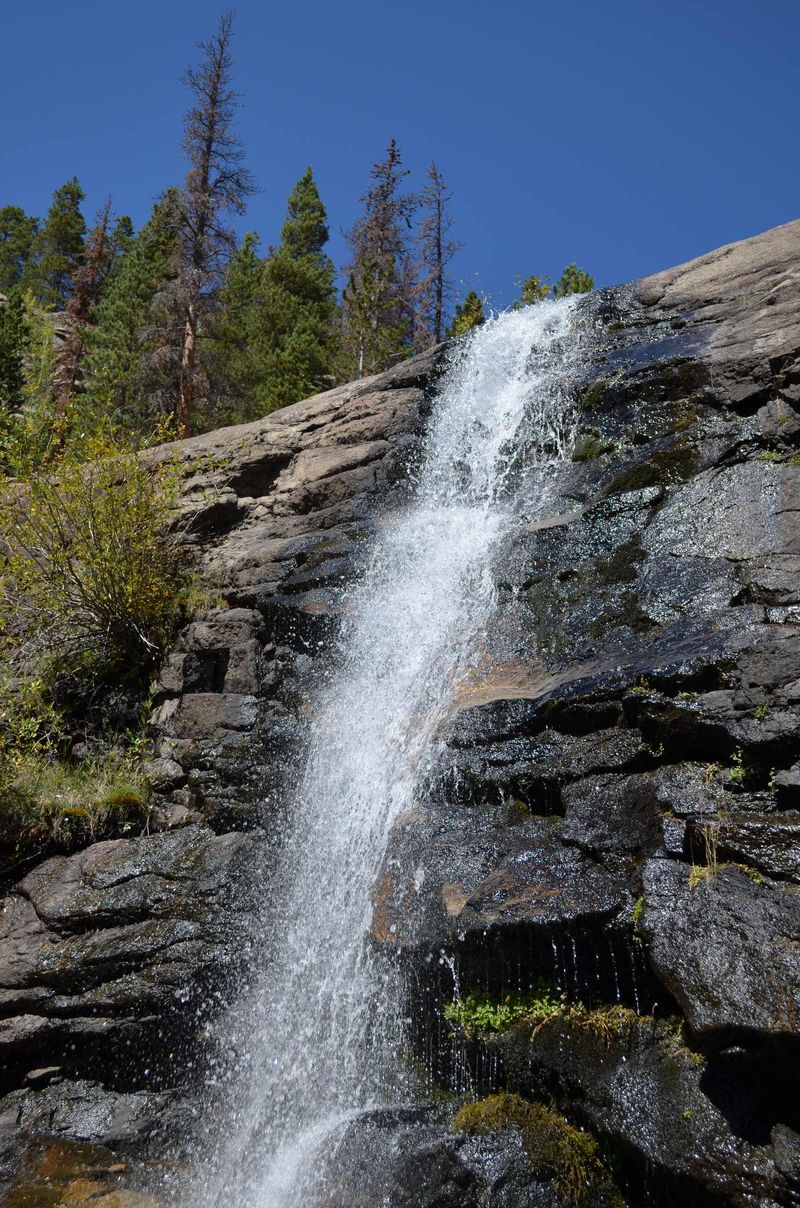 In another week or two the aspen are going to be spectacular. They are just starting to turn gold.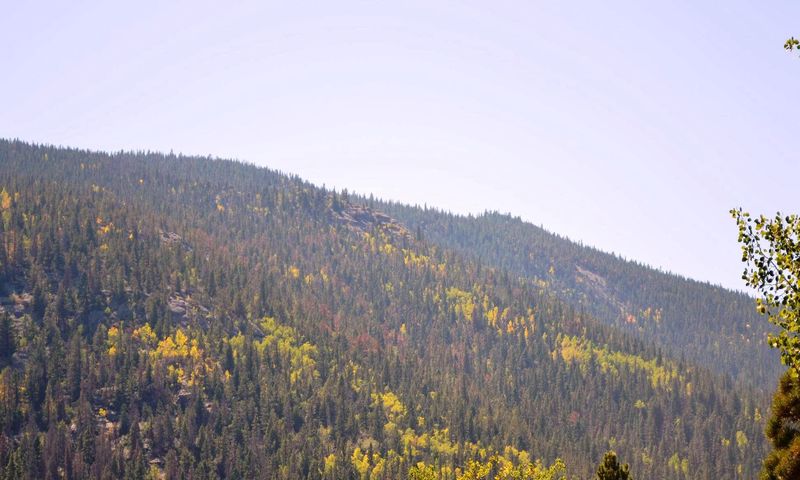 And you never know when you are going to see a bright spot of color.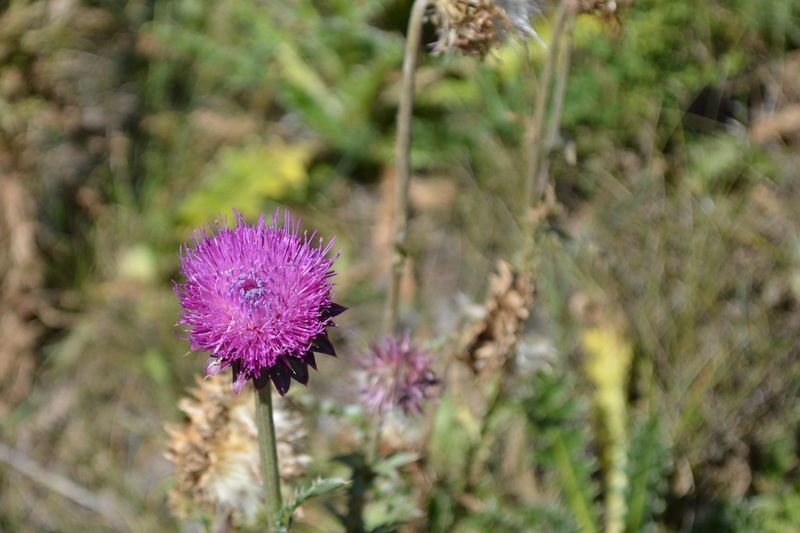 It's good to be back.