Fall in Yellowstone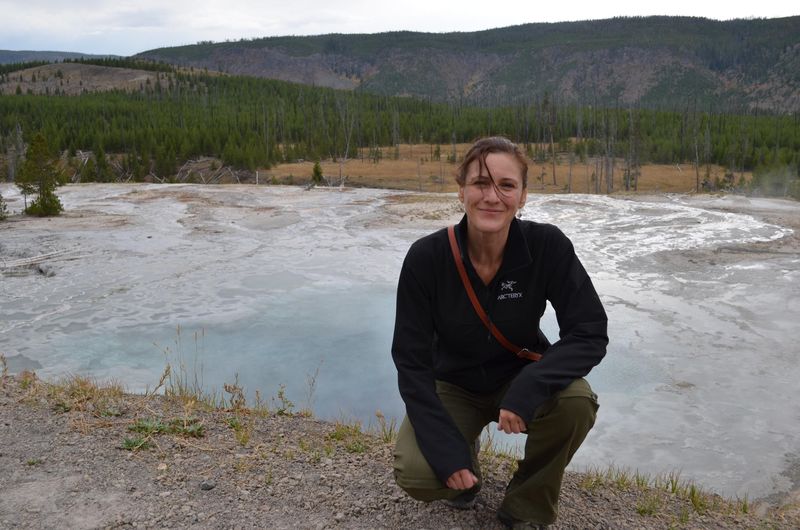 I took a quick trip to Yellowstone National Park in Wyoming this past weekend. I recommend taking more time – a week at least, two would be better.
I plotted a leisurely route mostly avoiding interstate, and generally not covering more than 300 miles a day.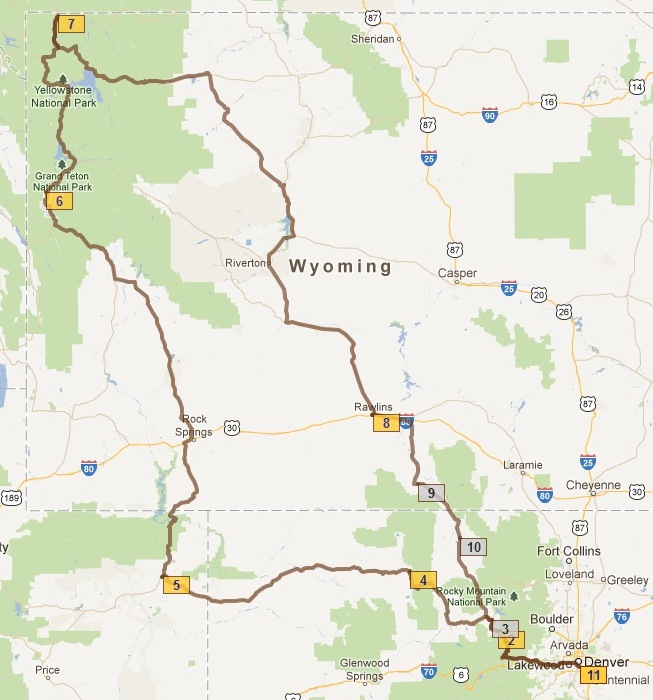 This map was created on myscenicdrives.com. My travelling companion was testing out a new bike, so this is what I saw for most of my drive.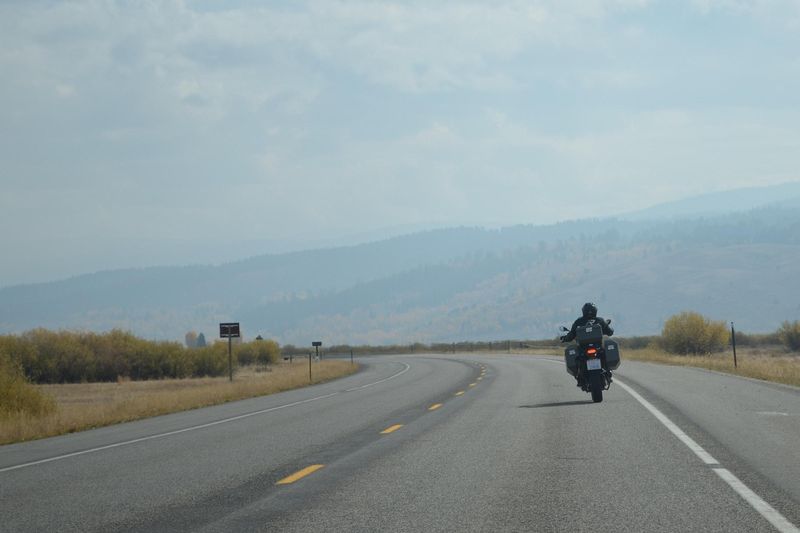 We stopped for a meal at bistro c.v. (the food here was amazing) in Steamboat Springs, Colorado before continuing on to our first stop in Vernal, Utah for the evening.
This time of year in the Rockies is simply breathtaking. The mountains are exploding with color.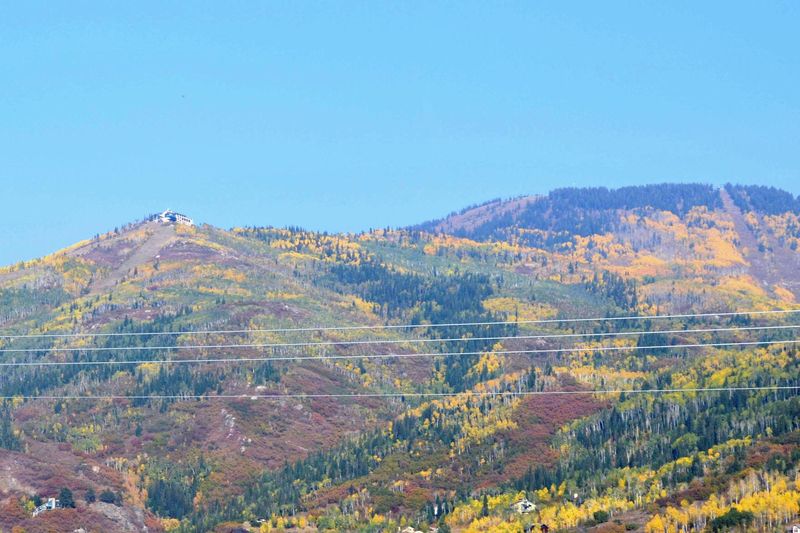 Our next stop was Teton Village, WY. I booked us an Urban Studio at the Hotel Terra for two nights. The hotel was great (clean, modern, great amenities), but the wall bed could have been a bit more comfortable. We had dinner at the Westbank Grill. My buffalo tenderloin was amazing, but the rest of the food was less spectacular than we'd anticipated.
The next morning, I ran the Jackson Hole Half Marathon.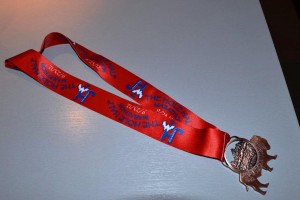 Conveniently, the race ended near our hotel, and there were shuttles to the start in downtown Jackson, WY. This was a small race, with just a few hundred runners, over a beautiful course. There were signs warning us about bears everywhere, but I didn't see any. I'm very pleased with my overall time (2:06:29).
We spent the afternoon exploring all of the unique geysers and pools near Old Faithful. I took hundreds of photos as the landscape was simply so unique, in many ways, otherworldly.
Old Faithful was impressive, if very crowded.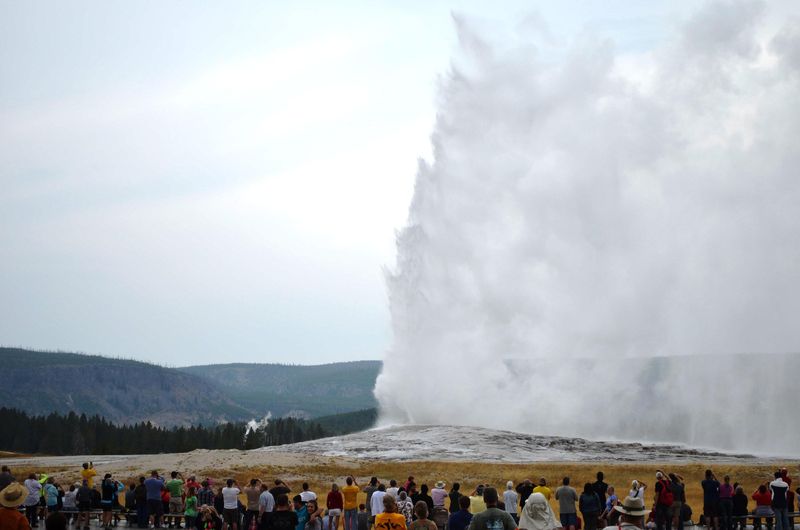 I was fascinated by the chromatic pools and thermophilic organisms growing in and around some of them.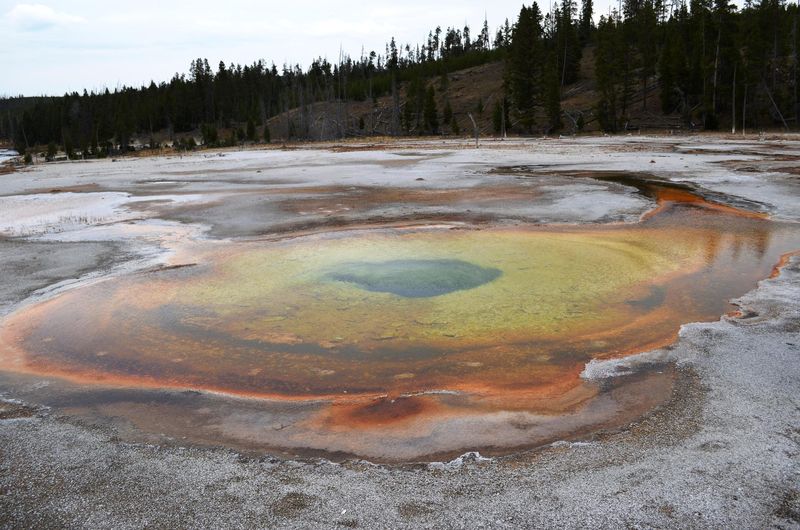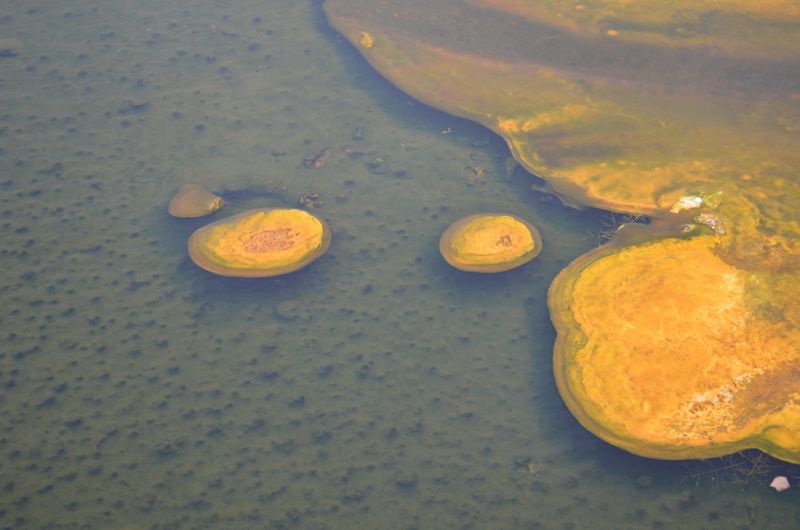 Some of the pools are not only (boiling) hot, but also very caustic. In some areas, you can see the trees have died not from fires but from exposure to the pools.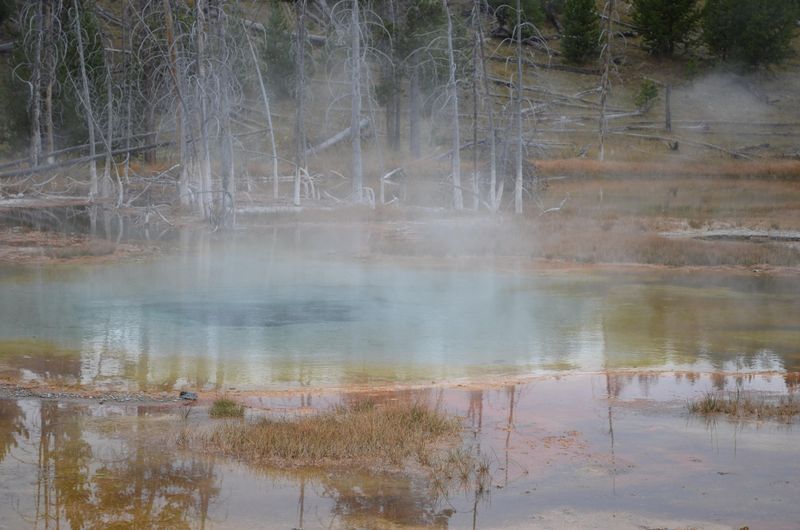 While Old Faithful is the best known, there were many other geysers in the park that would suddenly start spraying as you walked by.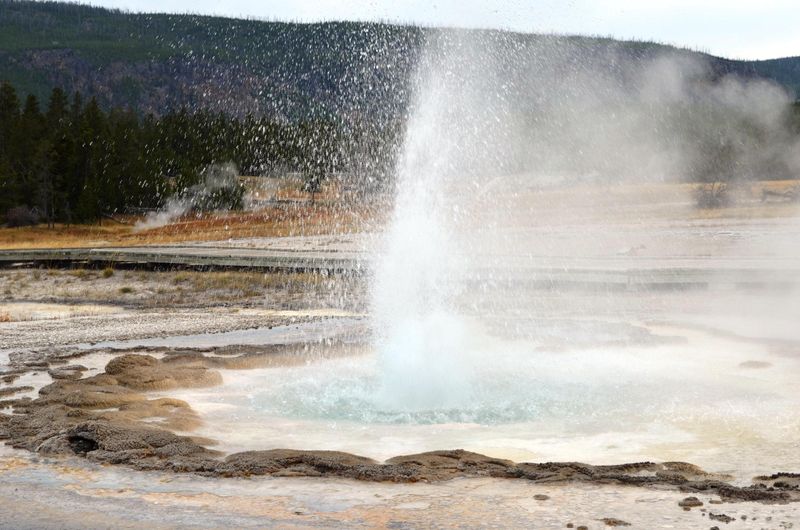 I loved the colors of some of the pools.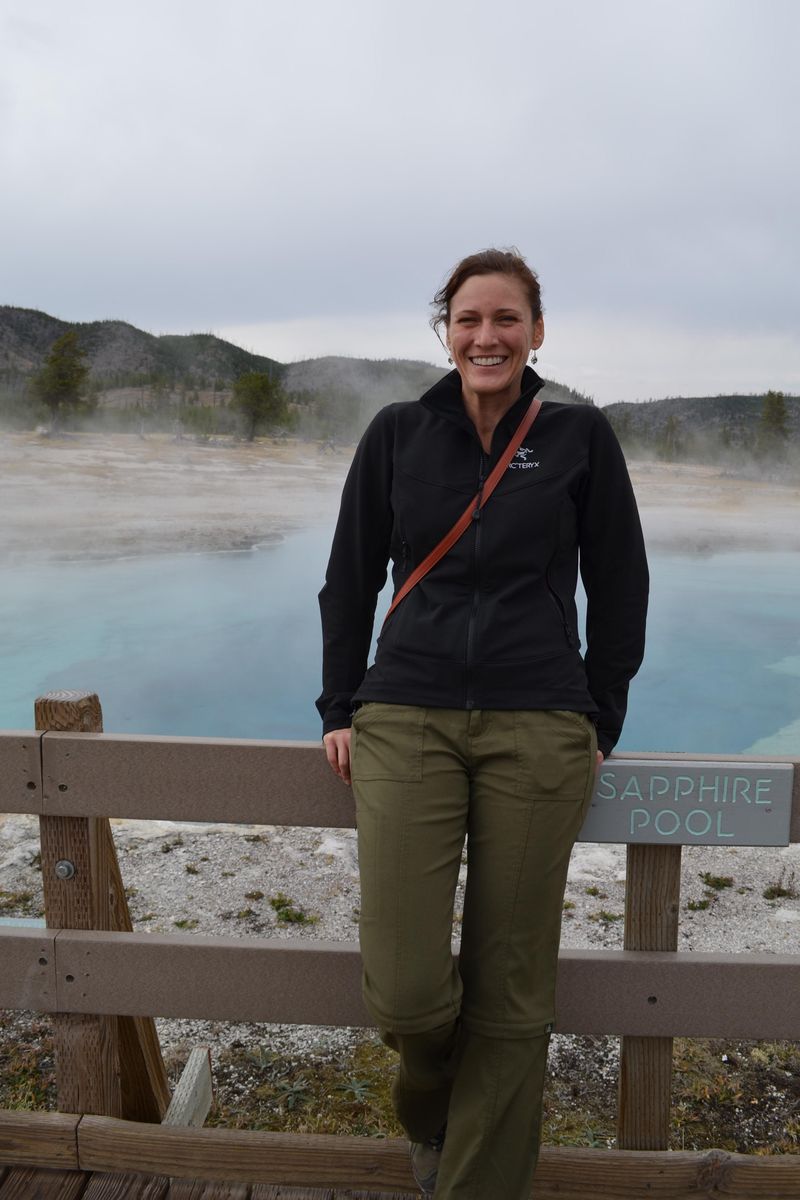 The Snake River winds its way through Yellowstone as a beautiful contrast to all of the otherworldly landscapes.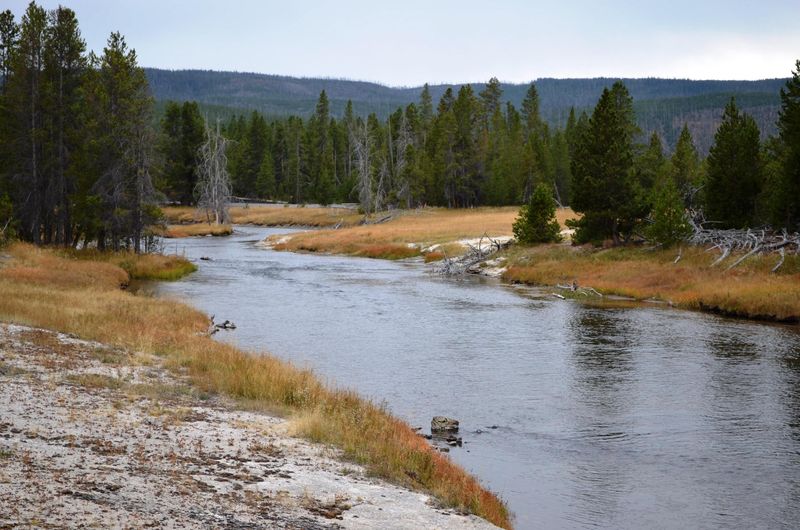 On our drive to Yellowstone, smoke from various forest fires prevented us from getting a good view of the Grand Tetons. On our way back, some of the smoke had lifted.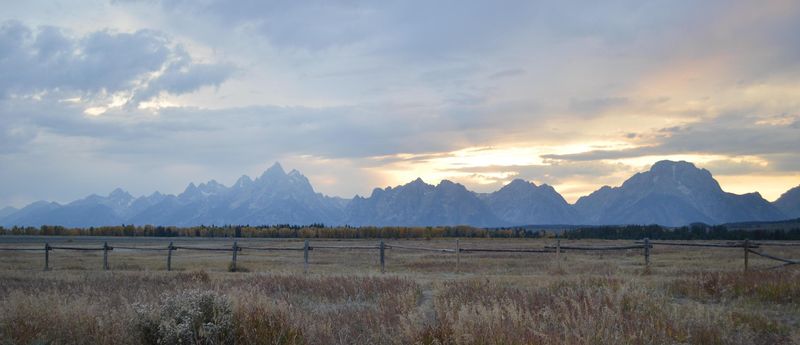 As the sun was setting, we also caught sight of a male elk calling to his harem.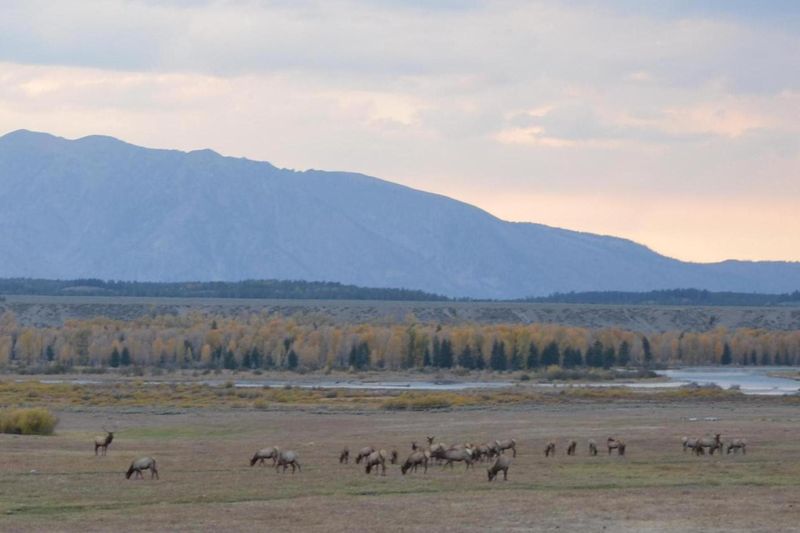 Our next stop was the Ferris Mansion Bed & Breakfast in Rawlins, Wyoming. I am not normally a bed & breakfast person but this place was awesome. Of all of the accomodation choices in Rawlins, Ferris Mansion is the best rated of them all whether you are looking at tripadvisor or hotels.com. The ratings are well deserved. And even in town, I tried to make friends with the wild-life.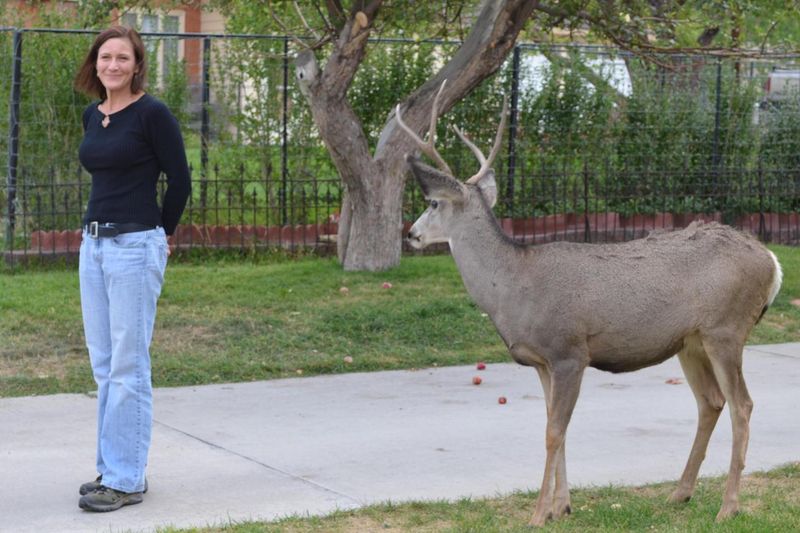 We discovered a hidden gem in the small town of Rawlins. There is an authentic (and outstanding) Thai restaurant within walking distance of Ferris Mansion: Anong's Thai Cuisine. This was one of the best meals on our trip.
On our drive back to Colorado, we lucked out and spotted a moose.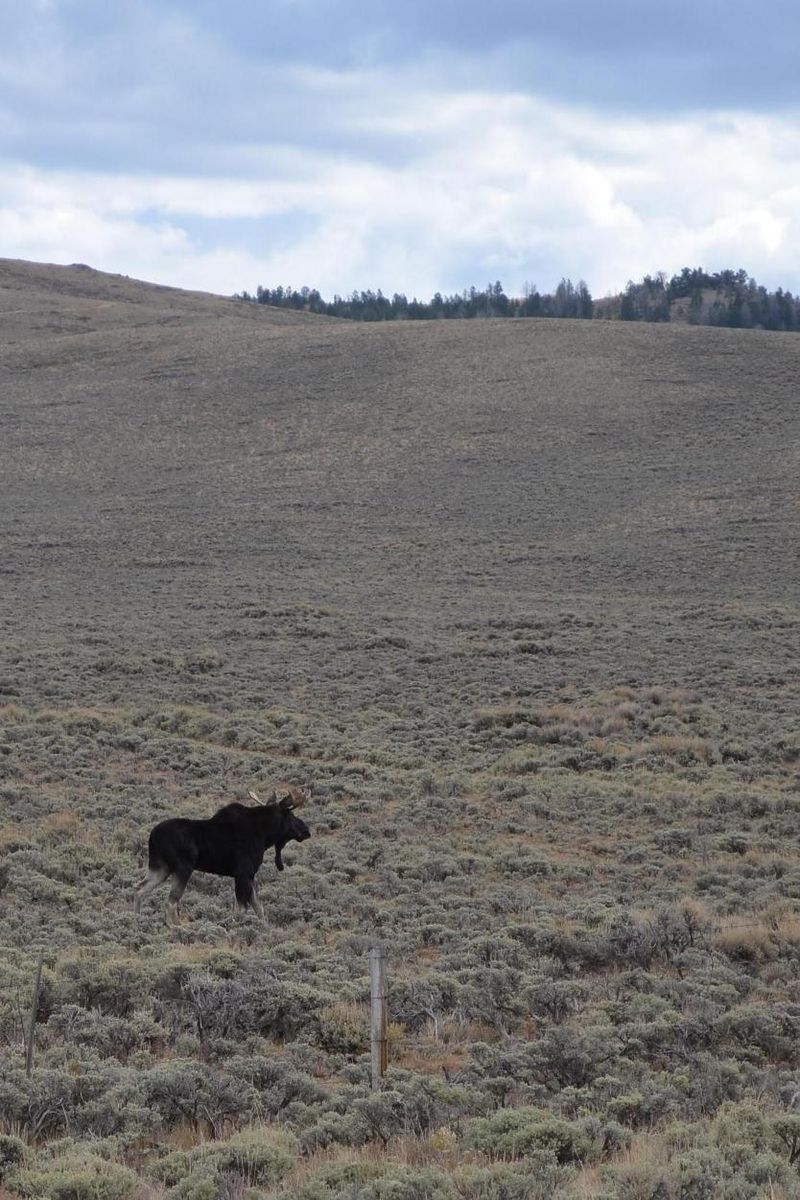 He was moving quickly, so I'm glad I was able to get a picture of him.
This was my first trip to Wyoming. There are now 11 states in the US that I have not yet visited: Maine, Vermont, New Hampshire, North Dakota, South Dakota, Oregon, Alaska, Montana, Minnesota, Michigan and Rhode Island. I will eventually get to them all but I already want to go back to Wyoming – so pretty.